ATC #6, Twelfth Battle
October 18th, 2015
PLEASE READ THE CODE OF CONDUCT!
If you wish to have your banner in ATC website please contact the Staff!
We will have a big photo for Campaign Souvenir so please connect to the server 20 min in advance (17.40 UTC)
SIDES
BLUFOR: 7ADP, ATM, Elite Corps, FFE, OFCRA, Polish Arma Community, R.I.P., TIERS, ToK, ZuluAlpha
REDFOR: ASO Squad, Brigata Dispiegamento Rapido, Наша Армия [СССР] (Our Army), United Band of Brothers, United Nations Army
SIDE COMMANDERS:
BLUFOR: ZA_Phoenix, ZA_Nic
REDFOR: UNA_Cobra, UNA_Zoggy
Winner of the eleventh battle: Redfor
The Redfor side maintains the posses of the Telos Area successfully defending all 3 sectors.
Attacking side for the twelfth battle: Redfor
AREA UNDER ATTACK: Area 1 (Agia Triada)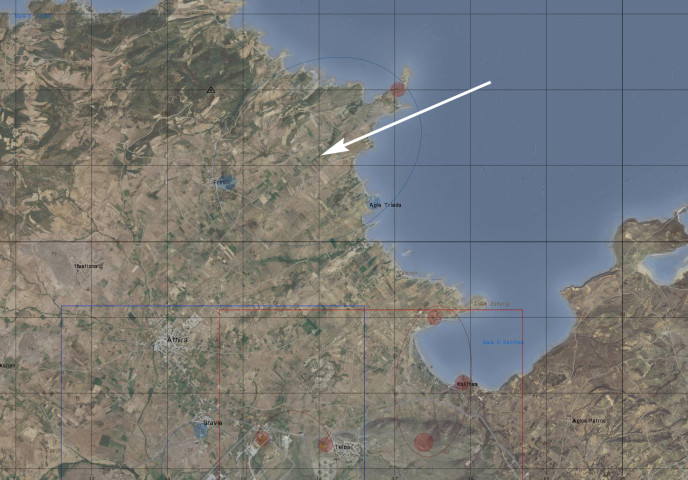 TIME: 18.30 UTC (start of the battle). TS assembly starts at 17.30 UTC; briefing and slotting starts at 18.00 UTC.

SERVER IP: 78.46.89.184 port 2332
ADDON REQUIREMENTS
NOTE: CBA HAS BEEN UPDATED!!
@name       @CBA A3
@version   v2.1.2.151016
@link       http://www.armaholic.com/page.php?id=18767
NOTE: THE LATEST CBA VERSION HAS BEEN UPLOADED TO TS3, CHANNEL ARMA TACTICAL COMBAT
@name       @ATC
@version    2
@link
@name       @Task Force Radio
@version    v0.9.8
@link       http://radio.task-force.ru/en/
OPTIONAL (CLIENTSIDE)
@name      @ZAM – ShowNames
@version    v3.4.2
@link       http://www.armaholic.com/page.php?id=27308
GOOD LUCK!
This day does not belong to one man but to all…
(The Lord of the Rings: The Return of the King)