ATC #6 Campaign 2015: The Epilogue
Group Photo Souvenir of the ATC #6 Campaign (Photo courtesy of {ubb}TheBeast)
SIDES (FINAL DEPLOYMENT)
BLUFOR: 7ADP, ATM, Elite Corps, FFE, OFCRA, Polish Arma Community, R.I.P., TIERS, ToK, ZuluAlpha
REDFOR: ASO Squad, Brigata Dispiegamento Rapido, Наша Армия [СССР] (Our Army), United Band of Brothers, United Nations Army
SIDE COMMANDERS:
BLUFOR: ZA_Phoenix, ZA_Nic
REDFOR: UNA_Cobra, UNA_Zoggy
Winner of the twelfth battle: Blufor
The Blufor side maintains the posses of the Agia Triada Area and reconquer Sector C previously captured by Redfor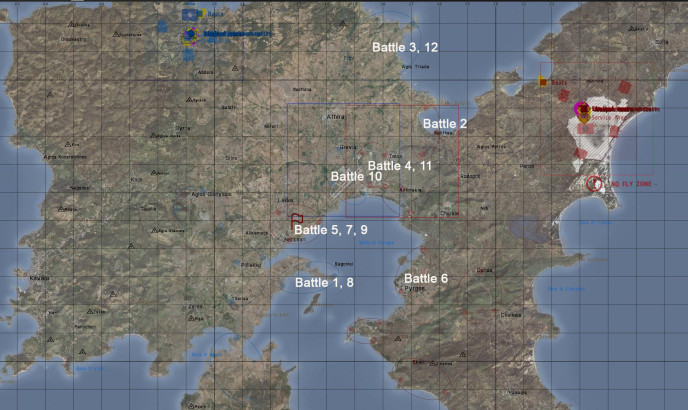 The situation in Altis at the end of the Campaign
WINNER OF THE CAMPAIGN: REDFOR
THE REDFOR SIDE CONQUERED THE BLUFOR AREA OF NEOCHORI
HONORS FOR THE ATC #6 CAMPAIGN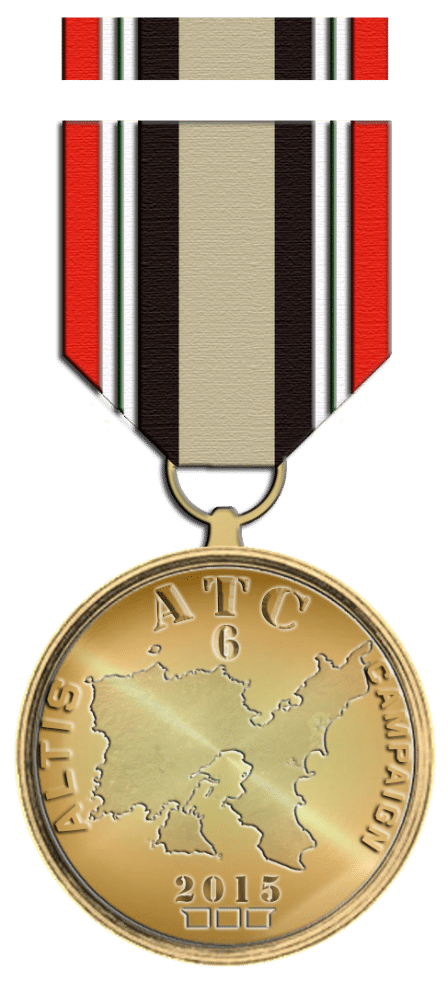 The ATC #6 Campaign lasted 12 battles, from July 12th, 2015 to October 18th, 2015. It involved 110 players, 55 for side (and sometimes a bit more). Around 20 Clans, Groups or Communities were involved, and many of them were involved for large part of the campaign, namely (in alphabetical order):
ADP (Turkey)
ASO Squad (Germany)
ATM (France)
BDR (Italy)
Dutch Lions (The Netherlands)
Elite Corps (Poland)
Fire For Effect (UK)
HA – Our Army (Russia)
OFCRA (France)
Polish Arma Community (Poland)
Rusty In Places (International)
SHAPE (International)
Tango Down (The Netherlands)
TIERS (UK)
ToK (Turkey)
United Band of Brothers (The Netherlands)
United Nation Army (International)
Zulu-Alpha (South Africa)
THIS IS ATC!
See you all in the next edition!
CREDITS

enc0ded.enable – scripter
BDR Flipper – mission making and scripts; BDR Cobra – mission making