On Sunday 25th at 19.00 CEST (17.00 UTC) we will perform some PERFORMANCE TESTS.
These are needed to have an ATC#7 map working fine!
The tests will last from 19.00 CEST (17.00 UTC) to 20.30 CEST (18.30 UTC), which is ATC battle time.
At battle time we will start the mission and play a normal game (a backup mission will be provided just in case).
This will be Battle 0 or Warm-up battle and will hopefully be the prelude to the campaign!
Battle area will be Blufor Area 5 (Neochori, Lakka, Alikampos).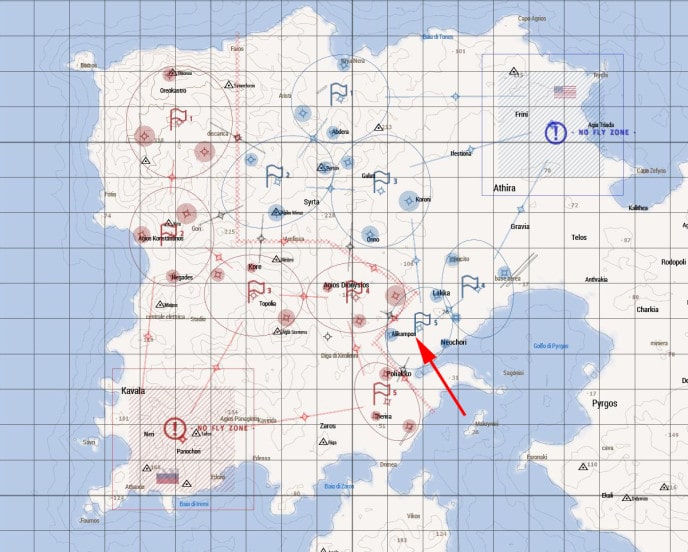 REDFOR will attack, BLUFOR defend.

In game time of the mission is noon (12.00 o'clock), weather sunny and clear.
The winner will start the campaign attacking, and will decide the sector to attack.
I remind in summary we need all 110 players  at 19.00 CEST (17.00 UTC) ready to join the server for a few tests which are vital for the Campaign!
Good Luck!