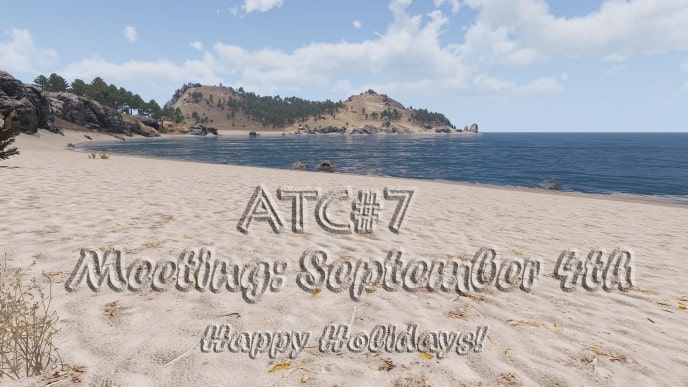 ATC#7 Campaign Schedule:
Team Representatives Meeting: Sunday September 4th, 2016 at 20.30 CEST (18.30 UTC)
ATC TS3 (vs15.tserverhq.com:6247 no password)
Meeting Agenda:
Campaign Organisation (Sides, Commanders) and Warm-up Battle date (expected one week after the meeting, orientatively).
Expected start of the Campaign: one/two weeks after the warm-up.
Thanks to all who registered so far for the Campaign!
Stay tuned with us for further infos and Happy Summer Time!!!