ATC #7 Campaign: Battle 9
BLUFOR WON BATTLE 8 AND  RECONQUERED BACK ALL AREAS THEY PREVIOUSLY LOST. THE FATE OF ALTIS IS DECIDED BY THE NINTH AND LAST BATTLE! ALL IN ALTIS ARE HOLDING BREATH!
 The situation in Altis after Battle 8 and the area of Battle 9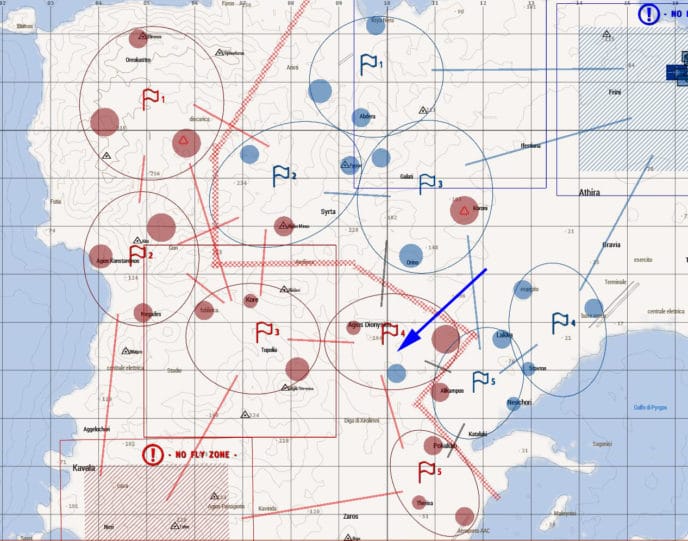 Sunday Dec. 11th, 20.00 CET (19.00 UTC) TS3 Assembly
Mission start: 20.15 CET – 19.15 UTC
Battle Area: Redfor Area 4
Blufor will attack – Redfor defend
In game time of the mission: 07.00; weather, clear.
REQUIREMENTS:
@ATC v 1.4;
@CBA3 v3.1.2;
@Task Force Radio (v .9.12);
@Zam_Shownames – optional.
AFTER THE BATTLE PLEASE DO NOT DISCONNECT AS WE WILL HAVE A GROUP PICTURE!
GOOD LUCK!