ATC #6, 4th Battle
August 2nd, 2015
SIDES
BLUFOR: 27th Specialists Marines, ATM, Elite Corps, Polish Arma Community, TIERS, ZuluAlpha
REDFOR: ASO Squad, Brigata Dispiegamento Rapido, SHAPE,  Special Assault Squad, United Nations Army
SIDE COMMANDERS:
BLUFOR: ZA_Raven and The Concertina (TIERS)
REDFOR: UNA_Cobra and UNA_Zoggy
Winner for the third battle: Blufor
Sectors successfully defended by Blufor: A and B of Area #1 Blufor (Agia Triada). Redfor capture sector C.
Attacking side for the fourth battle: Blufor
Sector under attack: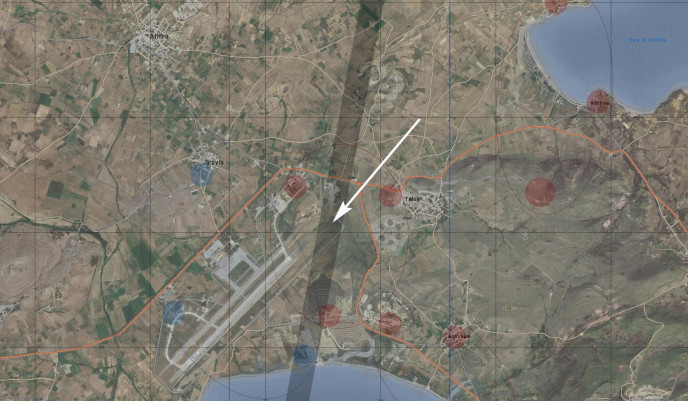 TIME: 18.30 UTC (start of the battle). TS assembly starts at 17.30 UTC; briefing and slotting starts at 18.00 UTC.

SERVER IP: 78.46.89.184 port 2332
ADDON REQUIREMENTS
@name       @CBA A3
@version    v1.1.23.150604 RC7 Hotfix 2
@link       http://www.armaholic.com/page.php?id=18767
@name       @ATC
@version    none
@link
@name       @Task Force Radio
@version    v0.9.8
@link       http://radio.task-force.ru/en/
OPTIONAL (CLIENTSIDE)
@name      @ZAM – ShowNames
@version    v3.4.2
@link       http://www.armaholic.com/page.php?id=27308
CHANGELOG
 As agreed with the two Commanders, here the changes for land vehicles
16 unarmed Ifrits/Hunters
2 Ifrits/Hunters with machinegun
2 Ifrits/Hunters with GMG
2 Kamysh/Panthers
3 Marid/Marshall (as before)
4 MBT as before
FIXES AND TWEAKES
Increased view distance and terrain details
Fixed a slot (HQ Marksman) who had by mistake a thermal optic
GOOD LUCK!