ATC #6, 10th Battle
October 4th, 2015
PLEASE READ THE CODE OF CONDUCT!
If you wish to have your banner in ATC website please contact the Staff!
SIDES
Welcome in ATC OFCRA joining Blufor side and DLC, НА and UBB joining Redfor!

BLUFOR: 7ADP, ATM, Elite Corps, FFE, OFCRA, Polish Arma Community, R.I.P., TIERS, ToK, ZuluAlpha
REDFOR: ASO Squad, Brigata Dispiegamento Rapido, Dutch Lions Community, Наша Армия [СССР] (Our Army), TIGER FORCE [TGR], United Band of Brothers, United Nations Army
SIDE COMMANDERS:
BLUFOR: ZA_Phoenix, ZA_Nic
REDFOR: UNA_Cobra, UNA_Zoggy
Winner of the ninth battle: Redfor
The Redfor side maintains the posses of Neochori Area and they manage to conquer the town of Neochori which was previously in Blufor hands. Now all 3 sectors of the area are red.
Attacking side for the tenth battle: Redfor
AREA UNDER ATTACK: Airport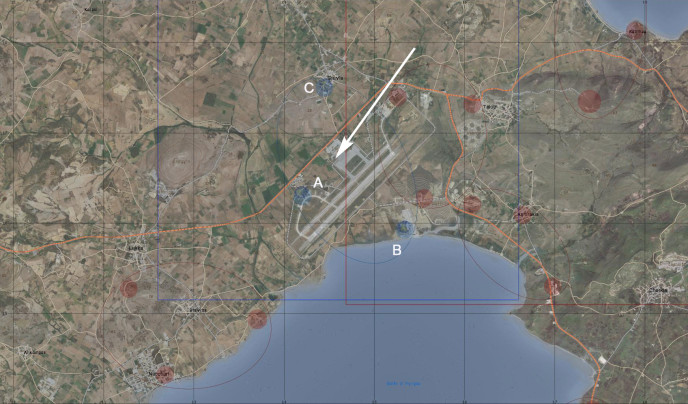 TIME: 18.30 UTC (start of the battle). TS assembly starts at 17.30 UTC; briefing and slotting starts at 18.00 UTC.

SERVER IP: 78.46.89.184 port 2332
ADDON REQUIREMENTS
@name       @CBA A3
@version   v2.0.0.150817
@link       http://www.armaholic.com/page.php?id=18767
@name       @ATC
@version    2
@link
@name       @Task Force Radio
@version    v0.9.8
@link       http://radio.task-force.ru/en/
OPTIONAL (CLIENTSIDE)
@name      @ZAM – ShowNames
@version    v3.4.2
@link       http://www.armaholic.com/page.php?id=27308
GOOD LUCK!