I'd like to register our team as well, to keep proper record and numbers count.
1.Do you agree with ATC Campaign rules?
of course yes
2.Are you signing up as an individual or as a group? Note: individuals may sign up, but they have to strictly cooperate with one of the groups participating to the campaign
Group
3. IF SIGNING UP FOR GROUPS PLEASE FILL UP THE FOLLOWING:
A. GROUP REPRESENTATIVE – he is responsible for communications with the ATC staff
me, Nemesi
B. GROUP WEBSITE
C. GROUP LOGO (OPTIONAL)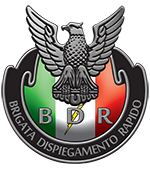 BDR_logo icona 150.png [ 46.17 KiB | Viewed 46204 times ]
D. GROUP TEAMSPEAK ADDRESS AND PASSWORD
vs15.tserverhq.com:6247 no password
(if you don't want to share this publically, send it by private message to admin).
4.How many players would you like to sign up? (IMPORTANT, only sign up people which have confirmed their availibility and participation for the entire campaign. You may substitute your team members and rotate them, if needed and/or if you wish so, as long as the total number of players remains the same for the whole duration of the campaign. The ATC Staff retains the right to reserve a maximum number of slots for each team).
About 12 -14
5.Do you / do your groupmembers all have working microphones and Teamspeak installed?
yes

6.Which role(s) would you / does your group like to fill?
Infantry, Special Forces, transport pilot if needed
7.Can you describe your group specializations or preferred roles (example infantry special force, AT Team, AA Team, transport helicopter, tank etc)
Mainly infantry - recon - special forces
8.Are you /your group familiar with Task Force Radio?

yes
9.Do you volunteer for a leadership role?
yes

10.Are you aware that the spoken language on the command radio net is English?
yes
11.How many players in your group speak understandable English?

several of us
12.Is there anything relevant for your registration you want to tell?
Yes, firstly thanks all who registered so far! I'm asking all who showed iinterest for the event to register in time, and I'm looking forward to meet you all in battles!