Quote:
With the intention of filling a gap in the simulation, "Cavallers del Cel" (Knights of the Sky in Catalan), the first Catalan Community dedicated to Simulation, was created. The goal is to group in a single community all those interested in enjoying the different simulators available, independently if they are flight, driving, space or maritime simulators and whether they have a civil or a military focus.

With the "Cavallers del Cel" we also give a step forward in building up the simulation, not only on the national but also on the international level. Within it, arms are opened to new ideas and ways of conceiving this passion that unites us: the simulation.

- Viper
CLAN NAME.
-

1

er Regiment Aerotransportat
CLAN TAG.
- 1RA / CC
REGIMENT LOGO.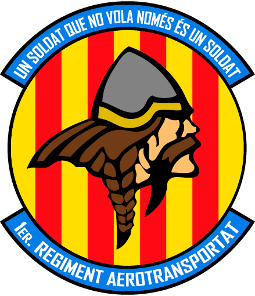 SITE.
-
http://www.cavallersdelcel.cat/